Université d'été 2023

This page is regularly updated
Building together the right to employment in Europe
As every year, we're taking a step back in time with a Université d'été at the heart of social issues. With the European elections just a few months away, the theme of the 2023 edition is "Building together the right to employment in Europe".
See you
Friday, September 29 from 2 to 4 p.m. on Zoom platform
Full program:
2pm : Opening by Laurent Grandguillaume, President of TZCLD
2.10pm – 3pm : Round Table 1: Implementing the right to employment in Europe: where do we stand?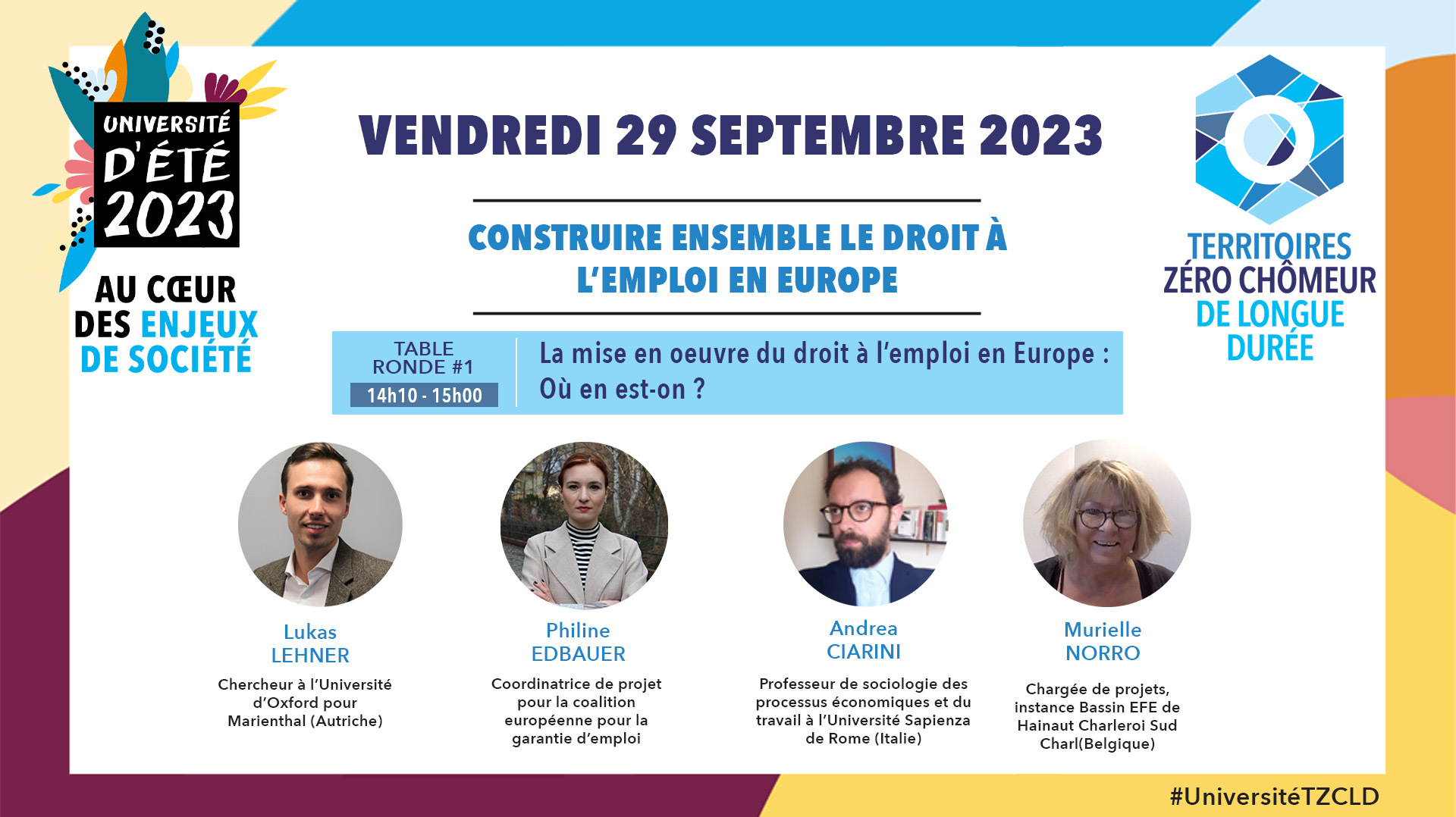 Lukas Lehner, Researcher at the University of Oxford for Marienthal (Austria)
Philine Edbauer, Project Coordinator for the European Job Guarantee Coalition
Andrea Ciarini, Associate Professor of Sociology of Economic Processes and Work at the Department of Social and Economic Sciences, Sapienza University of Roma (Italy)
Murielle Norro, Project Manager, Bassin EFE de Hainaut Sud (Belgium)
Questions and answers time
3pm – 3.50pm : Round Table 2: What kind of coalition is needed to promote the right to employment at European level?
Yonnec Polet, 1st Alderman of Berchem-Sainte-Agathe (Belgium), member of the European Committee of the Regions
Aurore Lalucq, MEP, member of the European Parliament's Employment Committee
Olivier De Schutter, UN Special Rapporteur on Extreme Poverty and Human Rights
Tea Jarc, Confederal Secretary of European Trade Union Confederation – ETUC
Questions and answers time
Message from Nicolas Schmit, European Commissioner for Jobs and Social Rights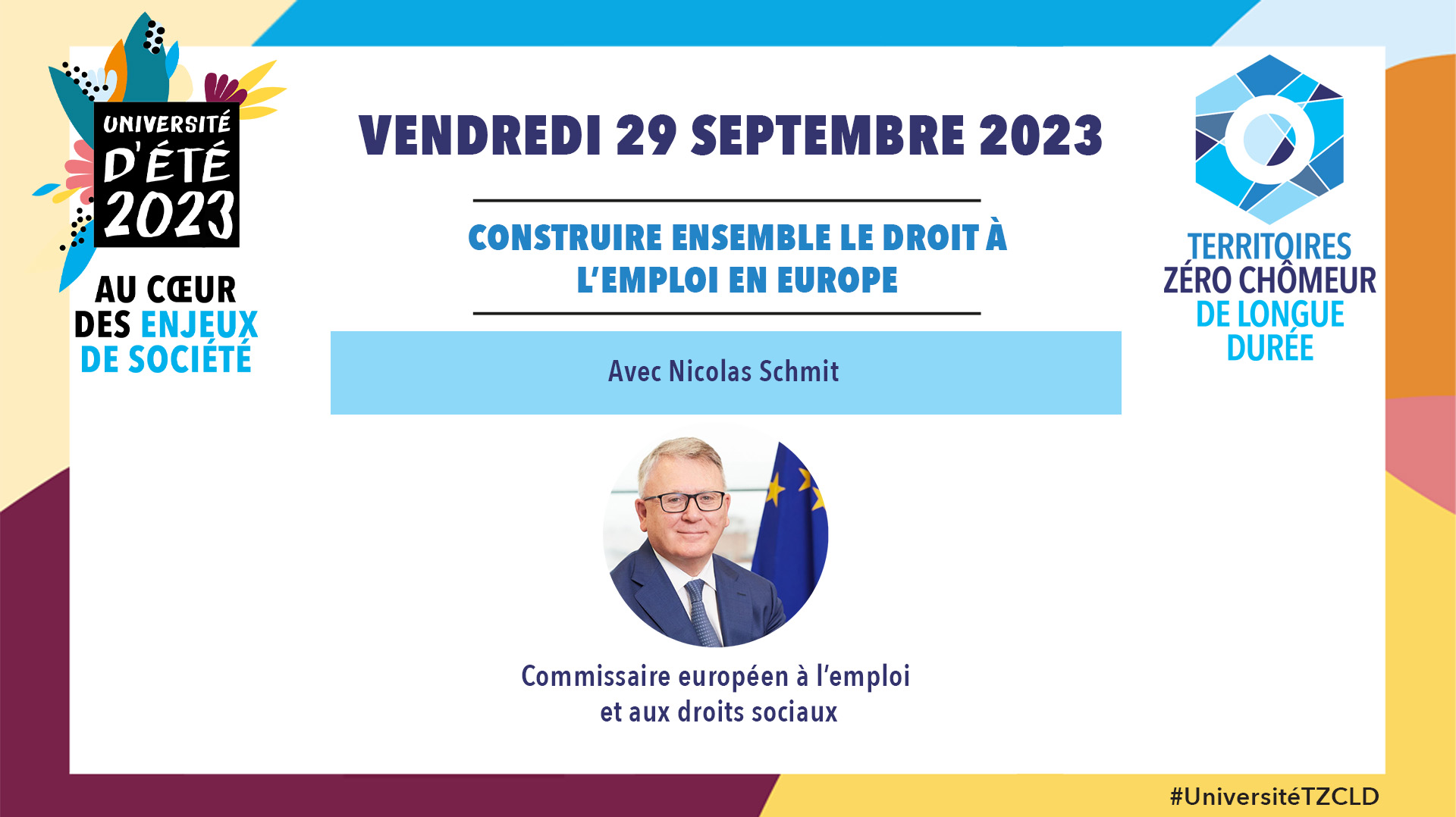 3.55pm : Conclusion by Laurent Grandguillaume
The event will be accessible to as many people as possible, thanks to real-time subtitling in French and instant audio translation in English and French.
---